Children of the 'Disappeared' to address members of Congress in quest for truth about parents abducted during U.S.-supported war in El Salvador
On Thursday morning, April 14, 2016, children of the victims of forced disappearances in El Salvador will provide personal testimony to members of Congress and their staffs about their experiences.
What:  Briefing: Investigating Forced Disappearances in El Salvador's Civil War and Implications for the Justice System Today   
When: Thursday, April 14, 2016. 10:00 AM-11:00 AM
Where:  2456 Rayburn House Office Building, Washington, D.C.
Who:  Speakers will include Congressman Jim McGovern of Massachusetts, David Morales, Ombudsman for Human Rights, El Salvador; Alexandra Aquino-Fike, daughter of a victim of forced disappearance and Chair of the Board of Directors of the Mauricio Aquino Foundation; and other children of the disappeared and legal experts. See below for a complete list of speakers.
The Children of the "Disappeared" will break the silence surrounding the abduction of their parents during the 1979 to 1992 civil war, in which thousands were disappeared at the hands of government security forces. The United States provided the Salvadoran government more than $4 billion in economic and military assistance during the war. The speakers, who saw parents and relatives disappeared, are now adults, professionals living in the U.S., and American citizens. They will be joined by legal experts from El Salvador. They are calling on the U.S. and Salvadoran governments to release sealed information that might help determine what happened to the disappeared, and they are calling for a Commission in El Salvador to investigate all cases of forced disappearances during the civil war. The surviving children are asking their American government to assist them in their search for the truth about the disappearances of their parents. The event is open to the public.
The event will be held on Capitol Hill, Washington D.C., and will be convened by The Mauricio Aquino Foundation's Our Parents Bones Campaign, with the Washington Office on Latin America, the Due Process of Law Foundation, and the Center for Human Rights at the University of Washington. The Tom Lantos Human Rights Commission and the Central America Caucus in the House of Representatives will host the event, in conjunction with the non-governmental organizations.  
Human rights organizations estimate 10,000 names remain on the list of outstanding forced disappearances, women and men who were illegally abducted and murdered by the Salvadoran governmental military forces and whose bodies or whereabouts are still unknown. None of these disappearances has ever been investigated or prosecuted. To this day, the conservative majority in the Salvadoran Congress refuses to authorize the signing of international treaties against forced disappearances and the recent Attorney General left office without any diligent investigation of any case of forced disappearances. In addition, the country's President and military leaders, despite recent Supreme Court rulings, have not issued any significant action or information in order to resolve these war atrocities.
Today, El Salvador has a new Attorney General in office, and the country seeks to strengthen its criminal justice system and consolidate the rule of law.  The question of whether it can address these unresolved cases and bring a measure of closure to families is a prominent issue in El Salvador and worldwide.  As part of its Central America strategy, the Obama Administration is investing in efforts to strengthen governance and the rule of law in El Salvador, Honduras and Guatemala.  The briefing will shed light on the challenges that El Salvador faces on these issues.
The Our Parents' Bones Campaign is an international convening of the surviving children of women and men forcibly abducted and murdered by Salvadoran military and security forces during the civil war of 1979-1992. Many of these survivors live in the United States and are by-and-large American citizens and professional adults. They are searching for their parents' bones, for the remains of their loved ones, so they can bring closure and reconciliation to themselves and their families.
The Mauricio Aquino Foundation, through Our Parents' Bones Campaign, is organizing the voice of Salvadorans in the U.S. and the international community to: 1) support to the growing efforts of the human rights community in El Salvador for a post-war society's healing and reconciliation based on the truth; and 2) increase the international community contribution to end the prevalent practice of impunity within government and judicial structures and the building of a more transparent, accountable political culture, a prerequisite to a healthy democracy.
The Our Parents' Bones campaign is the sole project of The Mauricio Aquino Foundation (MAF), a nonprofit organization, designated by the Internal Revenue Service as a 501(c)(3) tax-exempt entity and incorporated in the State of California. MAF's mission is the resolution of forced disappearances, the eradication of institutional impunity and the building of democratic institutions based on truth and reconciliation in El Salvador.
Panelists, brief biographies :
Alexandra Aquino-Fike, Co-Founder of Mauricio Aquino Foundation, Daughter of a victim of forced disappearance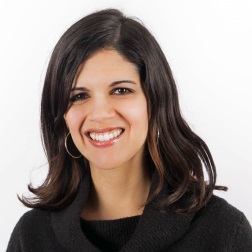 Alexandra Aquino-Fike is a senior executive in philanthropy, lawyer, and the co-founder of the Mauricio Aquino Foundation along with her mother, Sylvia Rosales-Fike. She serves as Chairwoman of the Board of Directors of the Foundation, which sponsors the Our Parents' Bones campaign. Alexandra was only 21 months old when her father, Mauricio Aquino Chacón, was forcibly abducted by an armed force of soldiers from her home in the middle of the night. Neither Alexandra nor her mother Sylvia ever saw Mauricio again. Alexandra is the Vice President of Development at Hispanics in Philanthropy. She holds a Juris Doctor degree from the University of California, Berkeley School of Law and a Master's degree in Public Policy from Harvard University's John F. Kennedy School of Government.

Jimmy Ortiz-Rodriguez, Human Rights Lawyer and nephew of two uncles, victims of forced disappearance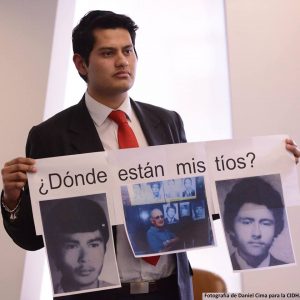 A human rights lawyer, Ortiz is pursuing legal action regarding the forced disappearances of his two uncles in El Salvador in 1981.  He has worked since 2007 with CODEFAM, the Committee of Relatives of Victims of Human Rights Violations. In addition, he was intern for the InterAmerican Commission on Human Rights in Washington, D.C., in 2015. He holds a degree in law from the University of El Salvador and is currently pursuing his masters in Human Rights and Education for Peace.
Sara Aguilar, Documentary Filmmaker, Editor, Director, and Daughter of a Disappeared Victim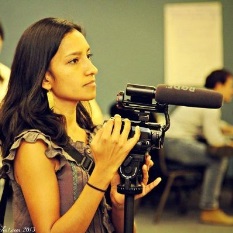 Sara Aguilar was born in El Salvador and is now living in Los Angeles.  Her father was forcibly disappeared in 1981, when she was only 15 months old.  Today, Sara works as a filmmaker in Los Angeles and seeks to challenge the representation of Latinas in film and highlights contributions made by underrepresented groups.  She has worked with organizations including Echo Parenting & Education, Justice for My Sister, El Puente Hacia La Esperanza, and the Alliance for California Traditional Arts, among others.  Sara has a B.A. in World Arts and Cultures and a Master's Degree in Education from University of California, Los Angeles.
David Morales, Human Rights Ombudsman, El Salvador.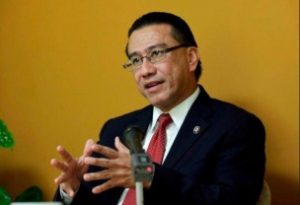 A human rights lawyer, Morales serves in Ombudsman roles as a platform for the public investigation of and advocacy for human rights in El Salvador.  Previously he served in the Archdiocese's human rights office, Tutela Legal, carrying the case of Archbishop Oscar Romero's assassination by right-wing death squads before the Inter-American Human Rights Commission. He also worked for the progressive legal non-profit organization FESPAD.
Leonor Arteaga, Senior program Officer with Due Process of Law Foundation (Moderator)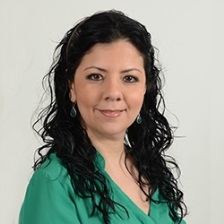 Leonor is a Salvadoran attorney with 15 years of experience in the field of human rights, both within civil society and as a public servant in El Salvador. Before joining DPLF, Leonor worked as a litigator in criminal proceedings and in the inter-American human rights system in cases of disappeared individuals for the Association for the Search for Disappeared Children (Asociación Pro-Búsqueda de Niñas y Niños Desaparecidos), a Salvadorean organization dedicated to seeking truth and justice for the victims of the internal armed conflict.